본문
Corporate Philosophy
The basis of Kumkang Kind's technology is the
commitment to our customers.
Based on the vast field-experience and technological know-how that we have accumulating over the pass 25 years, Kumkang Kind has become a leader in the steel pipe and scaffolding material industry. Since its establishment, Kumkang Kind has maintained its philosophy of human, future-oriented knowledge-based and ethical management to meet the needs of our valuable customers.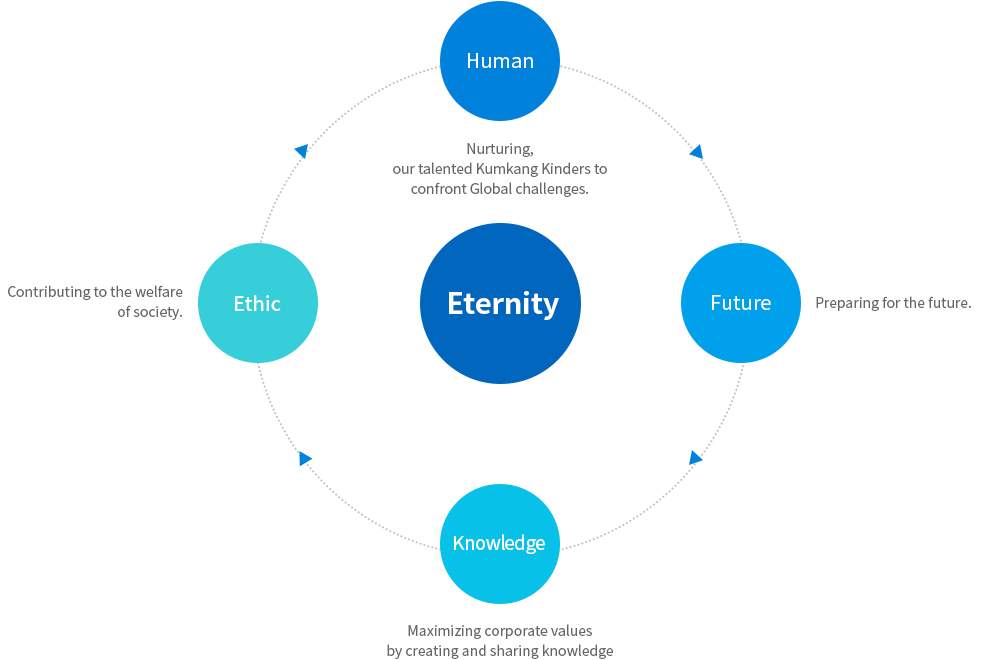 Human, future-oriented, knowledge-based and ethical management
1.Nurturing, our talented Kumkang Kinders to confront global challenges.
2.Preparing for the future
3. Maximizing corporate values by creating and sharing knowledge
4.Contributing to the welfare of society